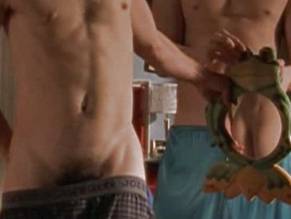 VH1 - I Love the 80's - 1989
Howard hung up on her and told her to get a life. He said he just rolled his eyes a lot during the call. Hal explains that it's acting.
Hal spent a couple of minutes talking about how he auditioned for ''Talk Soup'' for 5 years before he got that job. Howard played the phony phone call that KC made to Hal. Hal tells him that he's not gay and ''Lance'' tries to understand how he could have seen Hal making out with guys on the show and he's not gay. Howard took some phone calls for Hal and there were a bunch of gay guys who had questions.